UESA Chairperson's Message
Chairperson's Message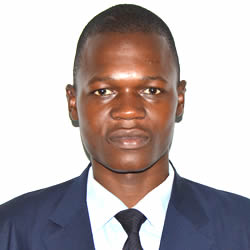 I welcome all of you to University of Embu and thank you for having interest in this great university. I encourage those who are already students here, potential students, parent or potential parents, or community member to visit and explore our website to learn more about our campus. I'm excited to be part of the University of Embu community that is dedicated, caring and focused on excellence.
I am sincerely honored to serve as chairperson of University of Embu students' Association. I'm enthusiastic about working with the schools and staffs at this outstanding and diverse institution.. I believe UoEm has much to be proud of: an exceptional students' union, highly qualified staff and a community that recognizes our university as an important educational, cultural and economic resource within Embu County.
Our highest priority is students' success and we need your help to do it. Your continued support, loyalty and enthusiasm have been the bedrock of our success.  I encourage our students and alumni to positively influence change in the world through making ethical decisions and living lives of integrity. Let's continue to build an exciting future for this great university, UoEm. As a public university, we are focused on transforming the lives of students and citizens around Embu region and the country at large.
Our reputation and standing has enabled us to attract the best and brightest students. We prepare our students for a globalised world and we do research that will improve the lives of mankind and benefit humanity. I invite you to come and share in these exciting times, and to seize opportunities to make a difference while you are here.
Collaborative problem-solving, dialogue, engaged communication with administration, staff, students, and community members and steadfast focus on what is best for our students are key principles of my presidency.
I look forward to having you join the University of Embu.

Sincerely,

Dancan Othuon
UESA Chairperson
This email address is being protected from spambots. You need JavaScript enabled to view it.